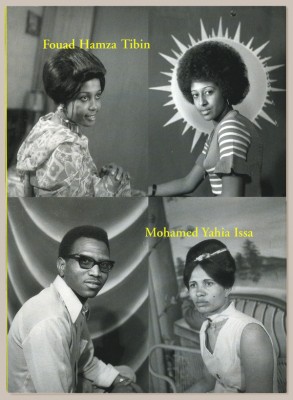 "Y'avait du Jazz à la radio
On allait au studio
Comme on allait au bar
On sortait très tard
Très loin du premier verre
On allait au studio
On posait pour l'art
En buvant ses derniers vers"
Portrait de deux concurrents amis, précurseurs des studios en ville du Soudan, qui comme tous bons opérateurs photographient pour vivre et écrivent pour exister.  Deux façons d'éclairer leur société sans le chercher, deux manières de se souvenir, d'en sourire et d'oublier. Une seule façon de vivre, en poète. L'un rime d'une encre unie, de poses glamoureuses, travaille ses lumières, quand l'autre déguste instinctivement la furtive modernité, animé par son temps.
"Tere was Jazz on the radio
We'd go to the studio
Like we'd go to the bar
Lete on the night
Our first glass far behind
We'd go to the studio
Pose for art sake
Drinking our last last rhymes
Portrait of two competing friends, precursors of  photostudios in  of Sudan, which like any good  photographer work to live and write in order to exist. Two ways to enlighten their society without seeking it, two ways to remember, to smile and forget. One way of life, as a poet. One write from an united ink, glamorous poses, works its lights, when the other tastes instinctively stealth modernity, animated by his time.
Filigranes Editions – Africultures
Collection Afriphoto n°8