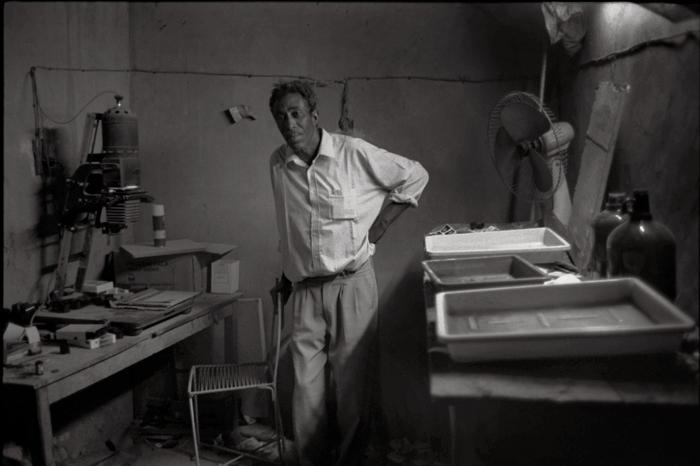 3012-28.  Osman Hamid Khalifa / Mwahib Studio Lab / El Obeid / Sudan /1998  © Claude Iverné / Elnour
About Osman Hamid Khalifa
Osman is one of rare nomadic independant photographer. He was travelling all over the coutry, offering his services to studios and labs on his way. we find his self-painted backgrounds in several studios archives. His last one seems to have been in El Obeid, workin for the Mwahib Studio in 1999.
Osman est l'un des rares opérateurs nomades indépendants. Il passait de ville en ville prosposer ses services d'opérateur et de laborantin aux studios de tout le pays. On retrouve ses motifs et ses fonds peints dans les archives de plusieurs d'entre eux. Sa trace se perd à El Obeid, où il travailla par intermittence dans les années 1970-1980.
All rights about all contents of this website are reserved, copyright : © elnour.
for Texts, all rights reserved, copyright : text © Elnour / www.elnour.org
for photographs, all rights reserved, copyright : ©  (name of photographer) / Elnour / www.elnour.org
EXHIBITIONS
2012 Usine SpringCourt, Paris
2011 Galerie Clémentine de la Féronnière, Paris
2011 Lumières soudanaises, Paris
IMAGES